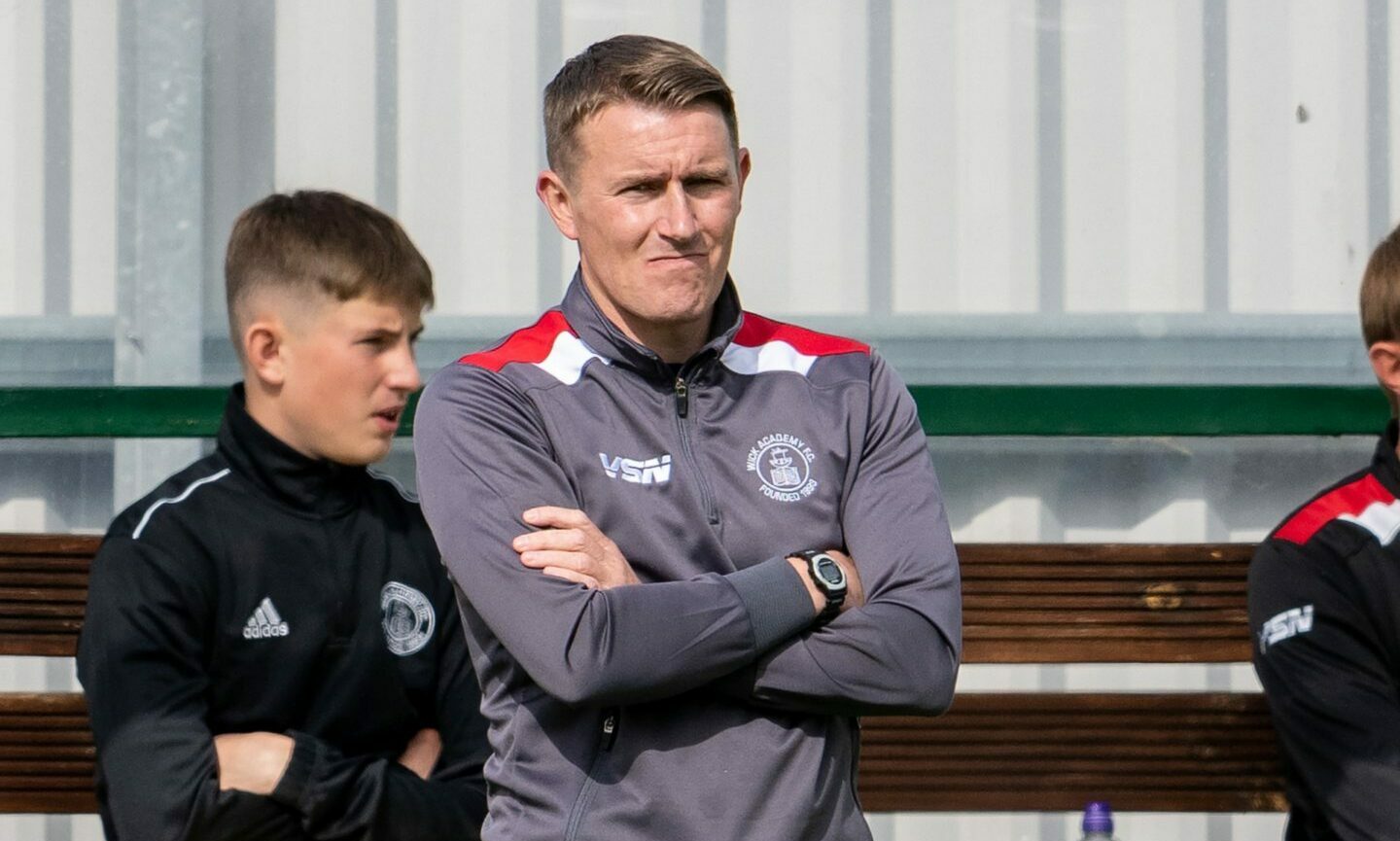 Wick Academy and Rothes felt two points off after a 1-1 draw at Harmsworth Park.
Schollies player-manager Gary Manson said:
"We were quite comfortable in the game, but in the second half they put pressure on us and made it more difficult.
"It was really the first half of the game and a draw might have been a fair result, but I feel like we lost two points.
"I felt that the Stonewall penalty was denied, so I think that's probably adding to my frustration."
The visitors lost Fraser Robertson early on after a head clash with teammate Jack Mayley.
Wick took the lead just before half-time when Ryan Campbell put in a Gordon McNabb cross-cum shot from the right side of the box.
In the 72nd minute, the Rothes equalized with Ryan McCritchie heading home to Alan Pollock's cross.
When McCritchie pulled back James McIntosh in the closing stages, the Academy felt they should have taken a penalty, but referee Gordon Morrison disagreed.
A fingertip save from the other goalkeeper, Graham Williamson, denied Greg Morrison.
Rothes Director Ross Jack said:
"In my opinion, Wick's goal was offside, but I don't think the line judges were getting carried away.
"To be fair about the penalty cries, if it had been in a different box, I would have been disappointed not to get it.
"But in my opinion their goal should not have been achieved, so maybe it was leveled."
Strathspey Thistle 2-2 Inverurie Locos
Strathspey Thistle scored their second points of the season after a 2-2 draw with Inverurie Locos at Seafield Park.
However, the Grantown Jugs were able to secure their first win thanks to a late equalizer from Robert Ward.
Fergus Alberts put the Railwayman in front early on following a penalty box scramble.
Jack Davidson leveled Strathspey with a left foot curling shot just before the hour mark before Liam Taylor pounced from close range in the corner to take the lead.
Ward launched an attack minutes later to score a point for Rocos.
88′ Ward equalizes 2-2 from 6 yards out. pic.twitter.com/5hGdXDdqSR

— InverurieLocoWorks FC (@InverurieLocos) September 24, 2022
Thistle boss Charlie Brown said:
"The players are upset that we didn't win, but that's another point on the board.
"We are bottom of the league, so many people watched the game expecting Inverurie to return to winning ways.
"But we're trying to tell players that no one can come to Seafield Park and get an easy game."
Inverurie's Richard Hastings adds:
"It's hard to pinpoint why, but we definitely dropped two points."
Kraknacudin 1-3 Formaltine United.
Formartin United manager Stuart Anderson praised his side for their 3-1 win over Kraknakdin at Grant Street Park.
The Pitmeden side won from behind and finished third in the Breedon Highlands League.
Anderson said:
"But we performed better in the second half and we felt we deserved the win. It's a good three points for us and we just keep moving forward."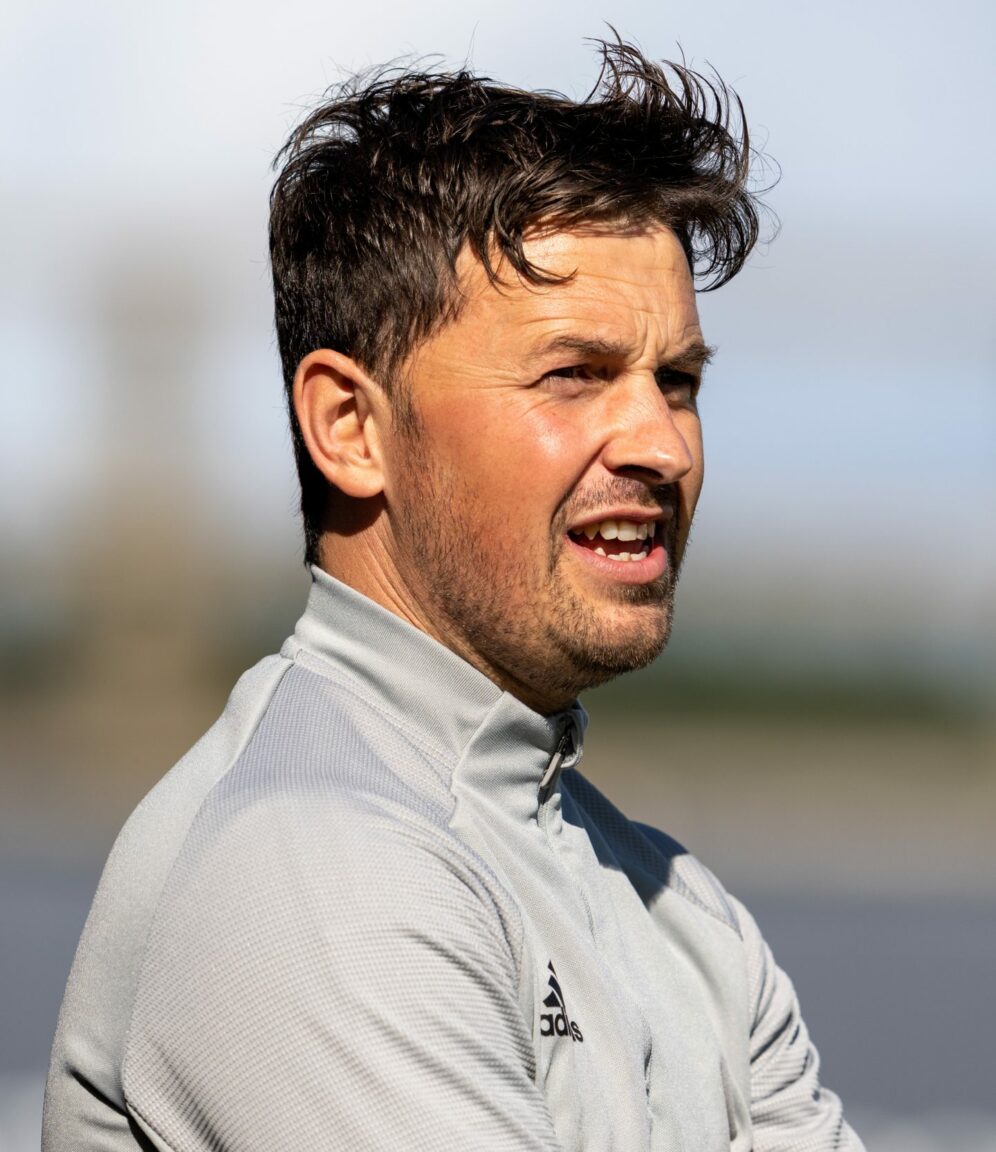 Clutch boss Jordan McDonald added:
"We fell asleep for 30 seconds at the end of the half and scored the tie with a great header.
"They were better in the second half, thanks to Formaltine. We were too nervous and rushed things when the ball needed a little calmness."
Shaun Sutherland gave Lillywhite the first-half lead, but on the stroke of half-time Aaron Norris' Julian Wade header recovered.
Daniil Dimov's shot was his first goal for United, putting the away side ahead with six minutes remaining and Scott Lyle scored the point with a neat left-footed shot in the embers.
Both teams had their proper penalty claims denied by referee Gordon Seago during the 90 minutes.
Already a subscriber?login
[Wick and Rothes draw; Inverurie earn point; Formartine beat Clach]
[[text]]