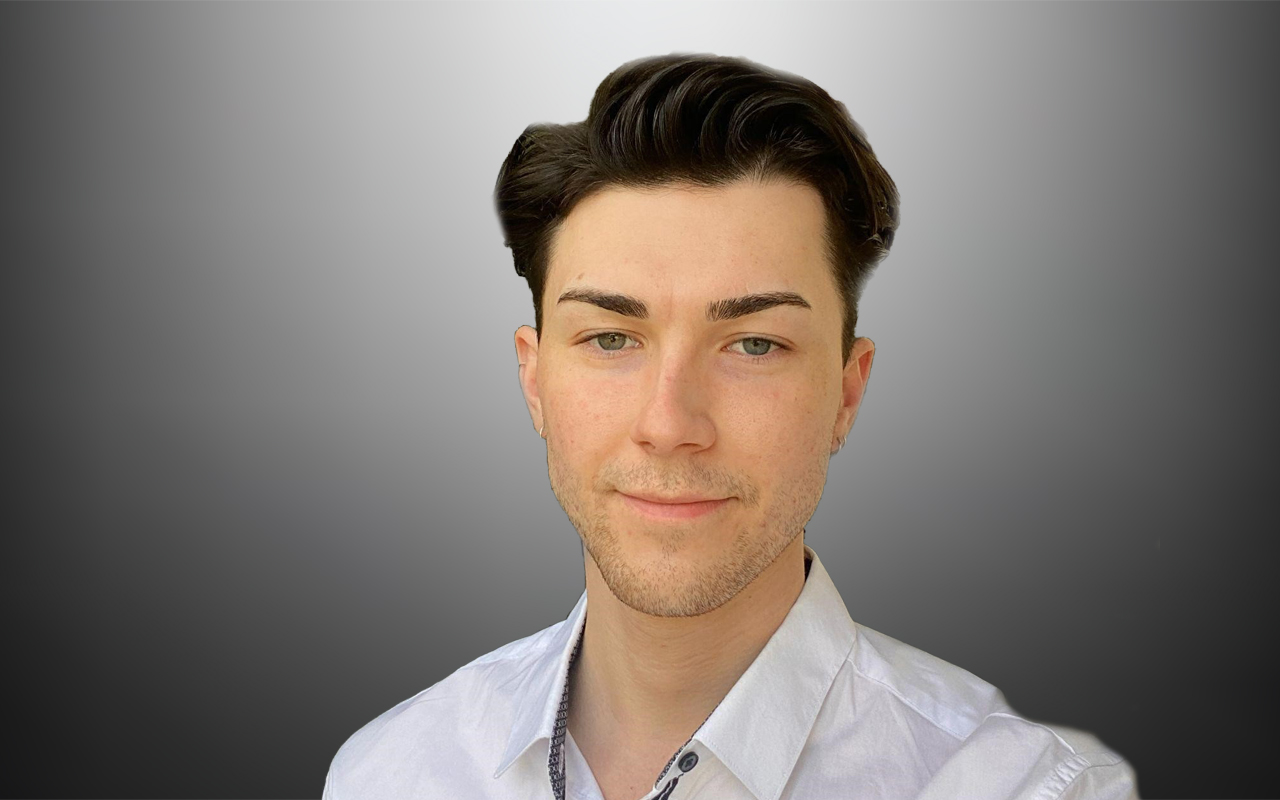 LGBTQIA+SB (Lesbian, Gay, Bisexual, Transgender, Queer, Intersex, Asexual, Sister Girl, Brother Boy) from medical students across the country through her role as 2022 Chair of the Australian Medical Students Association (AMSA) Queer Group. )* guidance. What I have been told is nothing short of disappointing, frustrating and harmful.
Medical education is failing LGBTQIA+SB people.
For a profession built on the values ​​of compassion, harmlessness, autonomy and justice, it is a concern that education, or lack thereof, of LGBTQIA+ SB people does not uphold these principles.
LGBTQIA+SB people are a diverse community with a rich and proud history, many of whom lead healthy and happy lives. However, despite representing a sizable portion of the Australian population, representation in LGBTQIA+SB education is lacking in medical curricula across the country, and most medical schools do not share her LGBTQIA+SB content. They report spending 0-5 hours teaching. ". The erasure of this curriculum subsequently results in hidden medical practices that position cisgender, heterosexual, endosex, and allosexual people as healthy "norms" and LGBTQIA+SB people as pathological "others." It leads to the curriculum (here and here).
Equally concerning is that much of the limited content taught in Australian medical schools results in medical student stereotypes, medical conditions, and sometimes aggressive discrimination against LGBTQIA+ SB people. In SB's experience, that's how it's done. Future healthcare workers will do the same.
At the level of public health, the downstream implications of poor LGBTQIA+SB education in medical education are evident. Health outcomes of LGBTQIA+SB people are significantly worse than those of non-LGBTQIA+SB people, and this health inequality is more pronounced in underrepresented groups, particularly groups where marginalized identities intersect (here and here). only is enlarged.
These physical and mental health effects are not a direct result of being LGBTQIA+SB, but rather the interpersonal, institutional, and sociocultural discrimination that accompanies navigating the world as LGBTQIA+SB. It is well established that it is the result of Importantly, the experience of stigma and discrimination in health care, including the lack of access to health care professionals with the knowledge and skills to provide health care, including for LGBTQIA+SB, is an important contributor to these health outcomes. is a factor.
To date, despite calls from AMSA and the Australian Medical Association (AMA), the Australian Medical Council's standards for assessment and accreditation outline the need for specific LGBTQIA+SB education within the Australian medical curriculum. Is not … As a result, education on LGBTQIA+SB content is neither mandated nor standardized, and there is wide variation in the quantity, content and quality of LGBTQIA+SB health topics.
This year, AMSA Queer reached out to 14 medical school students in Australia to find that not only was LGBTQIA+SB health largely excluded from their curricula, but most of the content included was outdated, reductionist, and outdated. , has been shown to be inaccurate and harmful.
According to student feedback, education about LGBTQIA+SB health is commonly associated with out-of-context mental health statistics or gay men diagnosed with human immunodeficiency virus (HIV) infection. limited to the stigmatization and stereotypical tropes of LGBTQIA+SB health and human rights are also sometimes expressed in the context of ethical debates. For example, framing gender-affirming access to care as an ethical dilemma rather than an evidence-based, patient-centered health care issue. Intersex people are frequently erased or pathologized, and students are taught harmful language and how to understand innate differences in sexual characteristics.
This poor LGBTQIA+SB education not only leaves medical students and physicians feeling unprepared to navigate clinical encounters with LGBTQIA+SB patients, it directly harms patients. Patients have no access to competent health care professionals and often must educate and advocate for their health needs in order to access appropriate care.
For years, medical students across Australia have called for a unified, top-down effort to include LGBTQIA+SB education in medical curricula. However, the responsibility of LGBTQIA+SB education usually falls on the shoulders of LGBTQIA+SB students. This, in addition to being exposed to harmful and potentially triggering content in classrooms and wards, requires these students to educate their peers and staff, provide lectures and learning resources, and endorse the curriculum. means that you are responsible for meeting with faculty members. Change. This work not only costs the students their own time and learning, but also their mental health and well-being.
Generally speaking, medical schools are happy to receive feedback on the curriculum and, once this issue is addressed, can recognize the lack of LGBTQIA+SB content within the curriculum. There are often significant barriers to enactment.
Naturally, the breadth of topics is a challenge for the department, especially given the lack of training of staff themselves in LGBTQIA+SB health. Responses to student feedback mention a lack of space within the curriculum, the time and effort it takes to update the curriculum, or simply a lack of clear solutions to what LGBTQIA+SB curriculum best practices look like often be
However, these challenges facing faculty should not come at the expense of trying to implement an LGBTQIA+SB curriculum, but rather remind us what inclusiveness looks like in medical education. Importantly, this includes tackling the historical and ongoing role of medicine in perpetuating structural violence against LGBTQIA+ SB people, and more about the normative biases in which medical pedagogy currently operates. Includes extensive interrogation.
Where do you go from here?
AMSA queers work in this field through two main mechanisms: wavelength and AMSA. LGBTQIA+SB Health and Gender Equality in Medical Curriculum Guides.
Wavelength is a free, open-access educational resource on LGBTQIA+SB health for medical students and health professionals, designed to help fill current gaps in the medical curriculum.
Wavelength was founded by a group of medical students, with expert input from community representatives and LGBTQIA+SB health leaders, and is now managed by AMSA Queer. Wavelength modules serve as accessible, interactive learning tools that offer lectures, clinical scenarios, and quizzes on LGBTQIA+SB health.
In addition to developing learning resources, AMSA Queer also advocates for national medical curriculum reform to ensure that all medical students receive structured education on LGBTQIA+SB health. AMSA, in collaboration with AMSA's Queer and Gender Equity Groups, is developing a guide to LGBTQIA+SB health and gender equity in health care curricula to answer the question of what a best practice curriculum looks like. and This document is an up-to-date, evidence-based, community-consulted document for medical faculty, medical student associations, and individual student advocates to use as a starting point for integrating LGBTQIA+SB education into their curricula. It works as a tool.
The recommendations in this guide are centered around incorporating LGBTQIA+ SB health into the medical curriculum through an integrated skills-based framework that is distinctly interdisciplinary, community-driven, and multidisciplinary in nature. .
Key recommendations considered within the guide include:
Development of LGBTQIA+SB health-focused alumni outcomes.
Integrate a long-term, iterative LGBTQIA+SB syllabus into existing medical curricula. This includes learning objectives specific to language, knowledge, and clinical and professional skills relevant to working with LGBTQIA+SB people.
Adopting an intersectional approach to all LGBTQIA+SB education.
Use of interdisciplinary and diverse teaching methods, including formal and informal assessment.
Community-driven education that prioritizes lived experience and curriculum code design.
Training and upskilling of all faculty on LGBTQIA+SB health and terminology.
Considerations to protect the safety and well-being of LGBTQIA+SB students.When
Implementation of an accessible and anonymous student feedback mechanism.
It is important to note that a broad restructuring of the curriculum should also be accompanied by simple changes that can be implemented as quickly as possible. Examples of such changes include removing directly offensive content, adopting inclusive language, adding clinical settings for different patients, and responding to student feedback and concerns.
It's time for medical schools across the country to look to the future of LGBTQIA+SB medical curricula. LGBTQIA+SB people have the right to access health care providers who have the knowledge and skills to provide comprehensive, patient-centered care. Medical education is uniquely positioned to provide this knowledge and skills to the next generation of healthcare professionals, thereby transforming the healthcare experience for her LGBTQIA+ SB people across the country.
what are we waiting for?
* LGBTQIA+SB stands for lesbian, gay, bisexual, transgender, queer, intersex, asexual, sister girl, brother boy and "+" stands for all individuals with diverse gender identities and sexualities Indicates the expansive, non-exhaustive nature of the acronym. and sexual characteristics.
Flynn Halliwell is AMSA Queer 2022 Chair and a Doctor of Medicine (MD) student at the University of Melbourne.
AMSA represents Australia's 17,000 medical students. AMSA Queer is the representative body of queer medical students working to improve the health of all LGBTQIA+ SB individuals through education and advocacy.
Statements and opinions expressed in this article reflect the views of the author and do not necessarily represent official AMA policy. MJAMore Also Insight+ unless otherwise stated.
subscribe for free Insight+ weekly newsletter hereAvailable to all readers, not just registered healthcare professionals.
If you would like to submit an article for consideration, please send a Word version to mjainsight-editor@ampco.com.au.