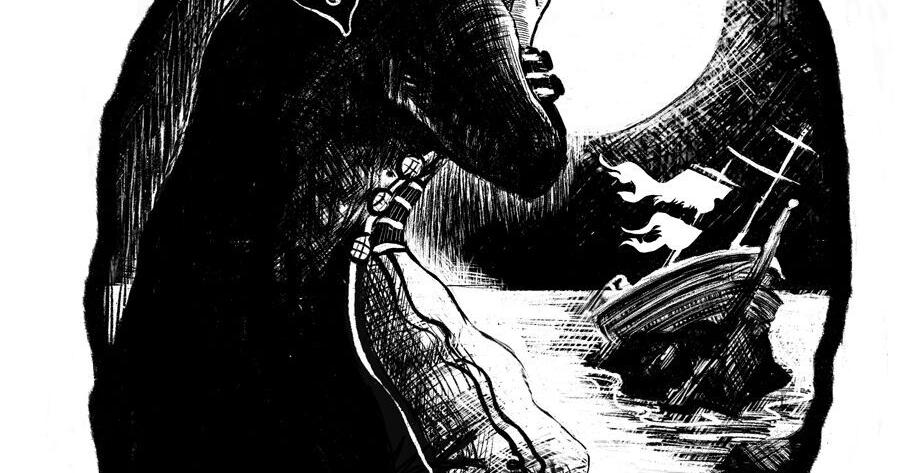 Prohibition-era trafficker woman, Depression-era hobo who lived near railroad tracks, 1853 shipwreck survivor, 1920s Japanese "picture bride", longtime lighthouse keeper, 1880 Newspaper Editors Murdered in 2016 – 6 Real People or Real People from Santa Barbara's History Visit the Spirit World as part of the first "Ghosts Along the Coast" at Ellings Park in Santa Barbara to tell stories over three nights.
'Ghosts Along the Coast' takes place outdoors on Thursdays, Fridays and Sundays, October 13, 14 and 16.
Performances can be seen on guided walking tours held every 30 minutes (1 hour and 30 minutes).
Tickets are $15 and must be purchased for a specific tour date and time. "Ghosts…" is intended for ages 9 and up of him. Purchase tickets online at https://coastghosts.brownpapertickets.com. Space is limited, so advance tickets are recommended. Tickets are sold at the door on a first-come, first-served basis, space permitting.
For more information, please visit www.elingspark.org or call (805) 569-5611. All proceeds will go to the Ellings Park Foundation.
"These theatrical depictions are based on real events, but they are definitely more dead history than living history," said Dean Noble, executive director of Ellings Park. . "Hearing stories that are scary, humorous, and all funny will give you a sense of life in Santa Barbara from different eras."
The walk is short, but the paths are not well lit. It is highly recommended to bring a flashlight or mobile phone to light the way. Car pooling and ride sharing are highly recommended. Limited parking is available at Ellings Park at the top of George Bliss Drive and Jerry Harwin Drive. No dogs are allowed in Godric's Grove during this event.
Six characters based on the history of Santa Barbara
Each guided tour includes 6 stops as part of 'Ghosts…' to visit deceased costumed figures, whether or not they actually appeared in Santa Barbara's history. The tour is approximately 90 minutes long and is led by an Ellings Park 'ghost hunter' who shares tidbits of local history, including facts about the park itself.
"Our ghosts want to entertain you," said director Kirk Martin. I hope you will hear me."
Six restless spirits tell their stories of life and untimely death in illuminated vignettes set beneath the shadowy trees of Godric's Grove. Characters and actors are:
1. Yuko (Deborah Cristobal): This "photo bride" arrived in Santa Barbara from Japan in the 1920s to marry a man she had never met. She searches for him in her afterlife after a horrific fishing accident.
2. Julia Williams (Karen Dalton): This mother of five children took over for 40 years when her slacker husband couldn't handle the job as a Mesa lighthouse keeper. Her ghost is ready for a well-deserved rest.
3. Sally Stanford (Nicole Earquint): This female bootlegger's psyche is still agonizing over the mass deliveries of Prohibition prostitutes interrupted by the start of duck-hunting season.
4. Bookman (Kirk Martin): All a Depression-era hobo (and his pets) needed was a nice roof, and their hut would have been the best in "Jungleland." But living so close to the railroad tracks was fatal.
5. Theodore M. Glancy (Alfred Smith): The editor of the Santa Barbara Morning Press was shot dead in 1880 by a district attorney candidate enraged by a negative editorial. No justice?
6. FS Crane (Patrick Turner): He made his fortune in the gold rush and survived the shipwreck of the steamship Winfield Scott in 1853 off Anacapa Island. His ghost just wants to find the gold he lost.